Preventative Care
Early preventative care is key to promoting a long and healthy life. Healthy Paws Veterinary Care offers individualized puppy and kitten services. Your pet is special and so are his specific needs, therefore an all-in-one plan simply will not do. Let's work together to customize a vaccine schedule, plan the best time to spay or neuter, implant a microchip, and to protect against the most probable parasites. Let's also discuss all the wonderful training aspects that a puppy and kitten require.
General Medicine
When your pet is not feeling well, it can be difficult to determine how serious the condition maybe. "Only if she would tell me what's wrong!" says owners. Allow Dr. Suh and the team at Healthy Paws Veterinary Care help uncover how and why your pet is sick. This always involves a thorough physical examination and consultation. A lot of incidents, we rely on diagnostic testing to help put the pieces of the puzzle together.
Pet Rehabilitation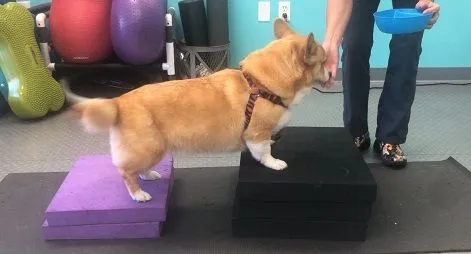 The ability to provide integrative medicine is what truly sets us apart from the others. After identifying the issues utilizing conventional diagnostics, Dr. Suh will give you options on how to best treat and manage your pet's condition. An multi-disciplinary approach will always yield the best clinical outcome.
Dentistry
We understand keeping your pet's mouth and teeth disease free and smelling good is not easy. Nobody likes brushing their pet's teeth. Let the team at Healthy Paws give you helpful insider tricks to "brushing" teeth. #brushdontbrush #prophylacticscaling/polish
Surgery
Any procedure that requires anesthesia and an incision is considered a surgery. Most are routine procedures but some can be urgent and necessary. We can help you every step of the way. Each pet receives an individualized anesthetic workup and protocol that best fits the pet's needs.